A message from Mrs. Carmel Moses | Grade 5-6 Teacher 
carmel@acaraleigh.com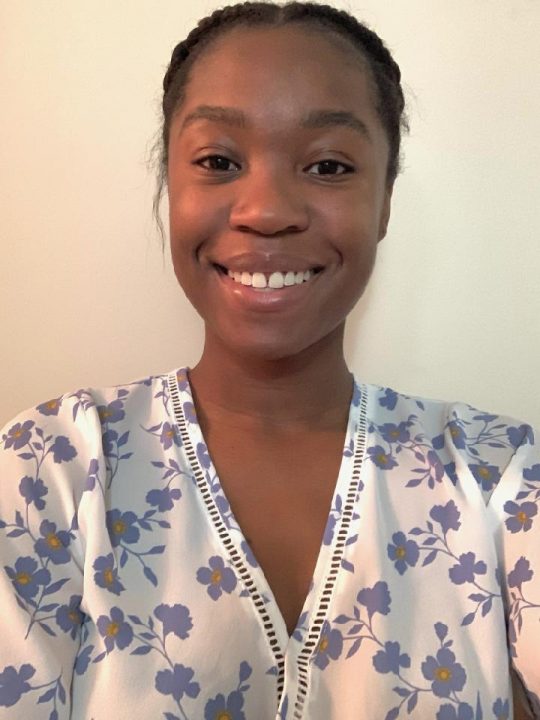 My name is Carmel Moses, known to many as Camille. I was born and raised in Toronto Canada
and had the privilege of spending majority of my high school years in Helena, Alabama and the
sunny Spice Isle of Grenada.
I am a devout Christian. Having being raised in the Adventist faith I spent majority of my
educational years in Christian/ Adventist Education. I received my degree in a Bachelor's of Arts
in English from Oakwood University. I am a certified TESOL (Teaching English as a Second
Language) instructor. I am also a few months short of receiving an Associate's degree in
Accounting. My next goal is to pursue my Masters in Teaching.
I am married to the wonderful Gerald Taylor who has his Masters in Urban Development and is
currently working for the city of Raleigh. Together we have two beautiful girls, Amelia who is 4
months old and Avery who is skipping, jumping and twirling quickly to 3.
I have teaching experience from my undergraduate years as I was once an Education major and
also tutoring little ones on my free time. My passion to become a teacher stemmed from my
love for words. I love words and love to see others passionate about it also, with that being said
my favorite subject is English.
Like many, we are called on God to bring His people closer to Him through love and kindness,
and I intend on doing just that. I am thrilled that I have been invited to be a part of the ACA
family, to share my love for learning and my love for God.