2018-19
We are excited to welcome all of our families back for the 2018 - 2019 school year.  Please check back often for more information and updates to prepare for a great school year! 
Student Handbooks
Supply Lists
New Student Orientations
Important upcoming Calendar dates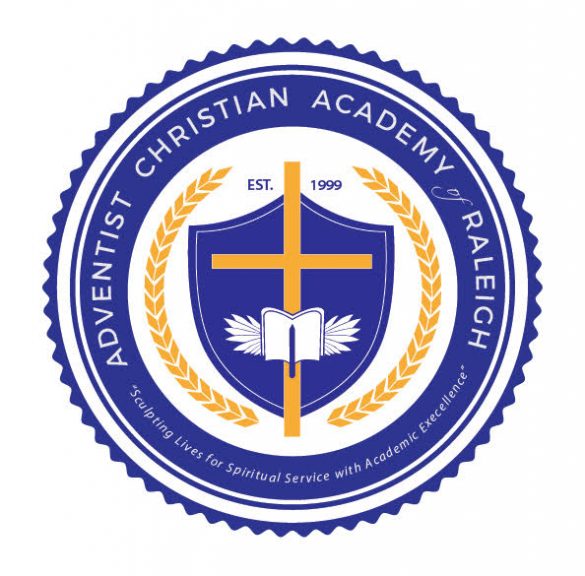 _____________________________________________________________________________________________
---
"Teachers are more than teachers. They are friends, guides, and mentors. They don't just want you to get good grades; they want to prepare you for Eternity." ~Dr Elisa Kido - professor of education curriculum and instruction at La Sierra University and project director of CognitiveGenesis and the Center for Research on Adventist Education~
OUR MOTTO:

THE ACA ADVANTAGE BEGINS WITH JESUS, IS SEWN TOGETHER WITH PARENTAL LOVE & SUPPORT AND ENDS WITH STUDENTS PREPARED FOR ACADEMIC EXCELLENCE AND CHRISTIAN SERVICE TO BOTH GOD AND MAN.
We would like to invite you to come take a quick tour, meet our teachers and see for yourself the type of quality Christian education that is available here. We are conveniently located at 4805 Dillard Dr. Raleigh, NC 27606
ADVENTIST CHRISTIAN ACADEMY OF RALEIGH IS THE LARGEST FUNDED MINISTRY OF THE RALEIGH SEVENTH DAY ADVENTIST CHURCH IN RALEIGH. ACA CURRENTLY SERVES GRADES K4-8th

Adventist Christian Academy of Raleigh (Also known as ACA Raleigh) currently serves grades Kindergarten through Grade 8.  The Adventist Christian Academy of Raleigh is a small school, family environment with a commitment to providing exceptional academic training in a Christian environment that is focused on preparing your child for a loving, intimate, and lifelong relationship with Jesus.  We believe that God has a plan for service for every student. 

It is our 100% commitment to assist your child in discovering the talents given to them by Christ and prepare them Academically and Spiritually to use these talents for Christ.   
Please come explore the opportunities your family and your student(s) can enjoy as a member of the ACA Raleigh family. 

You may request further information by contacting us:
919-233-1300 (O) |  (919) 615-2496 (Fax)  
Upcoming Events
September 24, 2018
Annual IOWA Tests for grades 3 to 8