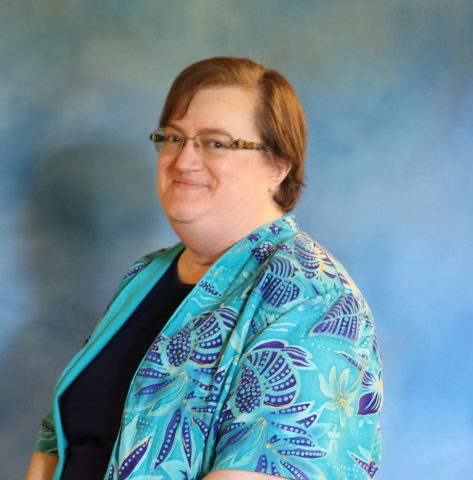 A Note from Ms. April
You could say I've taught in small Adventist schools since I was eight years old, starting third grade in a one-room, multi-grade school in central Georgia. I was an early reader; so the teacher had me helping other students. I learned pretty early on the pros and cons of multi-grade education. Years later, I got my masters degree in multi-grade education, so you can guess that the benefits far outweigh any negatives. 
I've officially been a teacher for 26 years now. I've taught students from grades 1-8 in various configurations. Middle school has always been my favorite age group, with math being my favorite subject. Although I've been certified to teach 9th & 10th grade for all those years, this will be only my second time teaching algebra and my first time teaching geometry. (Tiny schools don't usually offer classes past eighth grade.) I am so excited about doing something new. One of the things I love about being a teacher is that it is never boring! 
Speaking of new, I jumped into training this summer to facilitate our new SmartLab. I can't wait to show the middle school students all the fun new gizmos and gadgets we can play with and explore!
I will also be teaching English language arts to the middle school students. This is fitting since reading is probably my number one hobby. I'm also into sewing and crocheting and painting and a plethora of other crafts. My husband Tom and I are trying to learn Spanish, so I may practice on you if you are bilingual. Don't laugh too loudly! 
Students, I hope we can enjoy getting to know each other and learning to use the brains God gave us. I want you to really think and not just reflect others' ideas.   
I'm pleased God called me to join the ACA and Raleigh SDA Church families. Please be patient with me while I learn all your names!