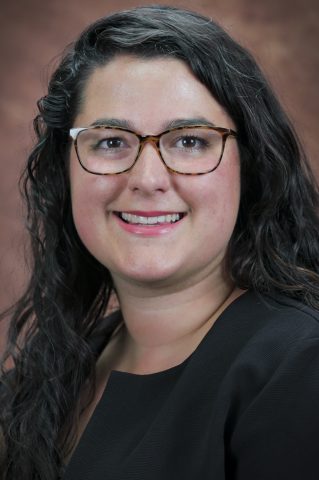 A message from Mrs Sarah Goodwin, Grades 3-4 teacher: 
Hello my name is Mrs. Goodwin. Elementary education was a path God placed me on, it was not one I chose. Academics were not easy for me growing up. I struggled to the point that when I entered school in 4th grade I was still unable to read due to a severe learning disability. Then God placed a very special teacher in my life who was able to reach me in a way that most didn't think was possible. I knew from a young age that I had the gift of teaching, but doubts about my ability to teach students how to read stuck with me for a long time. It was not until I had completed my Bachelor of Health Science that God showed me fully the gift He had given me. God continued to close door after door in the field of Health Science.
Out of desperation for a job, and knowing I "knew enough" to help, I began my career in education teaching Pre-K. It was this class that showed me I was born to do this AND that I am capable of being a teacher. I made the decision to get my Masters in Early Childhood Education with dual certification in General Education and Special Education. Through my struggles, I have a unique perspective for students who are just like me. Who struggle every day to do the things that others do so easily. I was like them, and I get to be the one to inspire them to do the things God has created them to do.
Teaching is my passion and my purpose. I strive to help my students achieve academic excellence. My prayer is that my students will leave my room academically advanced, knowing that God has a purpose for them and that they are fiercely loved. It is because of God that I am a teacher AND it is because of God that I am here at ACA Raleigh now.