Welcome to the:
Grade 6 through Grade 9

Sonja Eberhart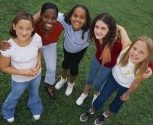 Homeroom 6-9
Head Teacher

High School Science
History
Religion

 

Education

Andrews University,
B.S., Elementary Education

Science –Major

History – Minor

 

Clemson University

Master of Guidance & Counseling

 

2016-2017 began my 32nd year of teaching and my 25th anniversary in administration.  I have worked as a Pathfinder Leader, Children's Church Leader, and in children's evangelism. In addition, I have gone with students on a mission trip Mexico.

 

I have an older brother who is a pastor.  My father was a pastor and church school teacher, and my mom was a girl's dean, and teacher.